Victory Subaru is Proud to Offer the
Subaru College Graduate Financing Program
What good is a college grad rebate if you can't get approved by that same manufacturer or the interest rate is so high it far negates the rebate?
Subaru's College Graduate Program offers something
BETTER THAN A DISCOUNT.
It gives you the ability to
ESTABLISH CREDIT IN YOUR OWN NAME
when you might not otherwise qualify. By investing in you, Subaru hopes to build a lifetime relationship; and it's a good bet they will. After all, Subaru owners love their cars .

Subaru's are the safest
,
most fuel efficient AWD cars on the road, and chances are they will last longer than it will take you to pay off your college loans!
.
Eligibility
Applicant who will be

graduating within 6 months or who has graduated within the last 12 months

from an accredited 2- or 4-year college, graduate school (including Doctorate), or nursing school.


Applicant must provide proof of graduation - either a diploma copy or current transcript for the student who will be graduation within the next 6 months. Consult with dealer for details.

Employment/Income
Applicant must have

proof of employment and income

. If employment has not yet started, a letter from the future employer that shows a start date within 90 days of current date and salary is required, along with verbal verification from current or future employer.
Make an Inquiry
Customer Credit Qualifications
Individual or joint applications accepted.



No derogatory credit history, past or present

. No bankruptcies, foreclosures, or repossessions on any credit bureau report pulled by JPMorgan Chase.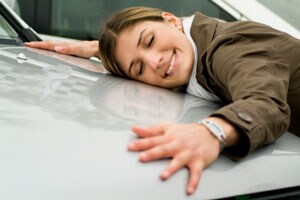 Hours
Monday

SHOWROOM OPEN - 9:00am - 8:00pm

Tuesday

SHOWROOM OPEN - 9:00am - 8:00pm

Wednesday

SHOWROOM OPEN - 9:00am - 8:00pm

Thursday

SHOWROOM OPEN - 9:00am - 8:00pm

Friday

SHOWROOM OPEN - 9:00am - 6:00pm

Saturday

SHOWROOM OPEN - 9:00am - 5:00pm

Sunday

Closed